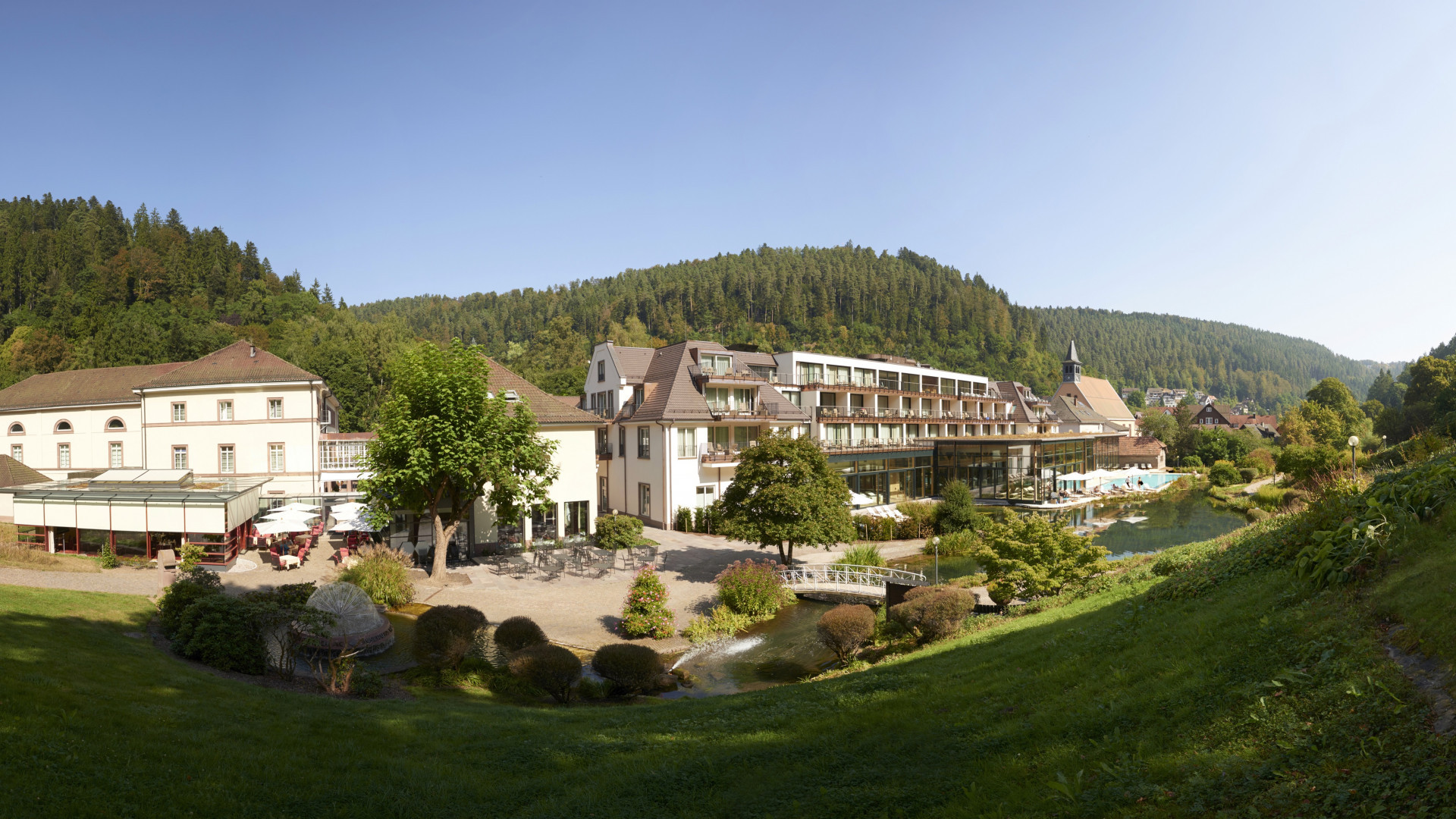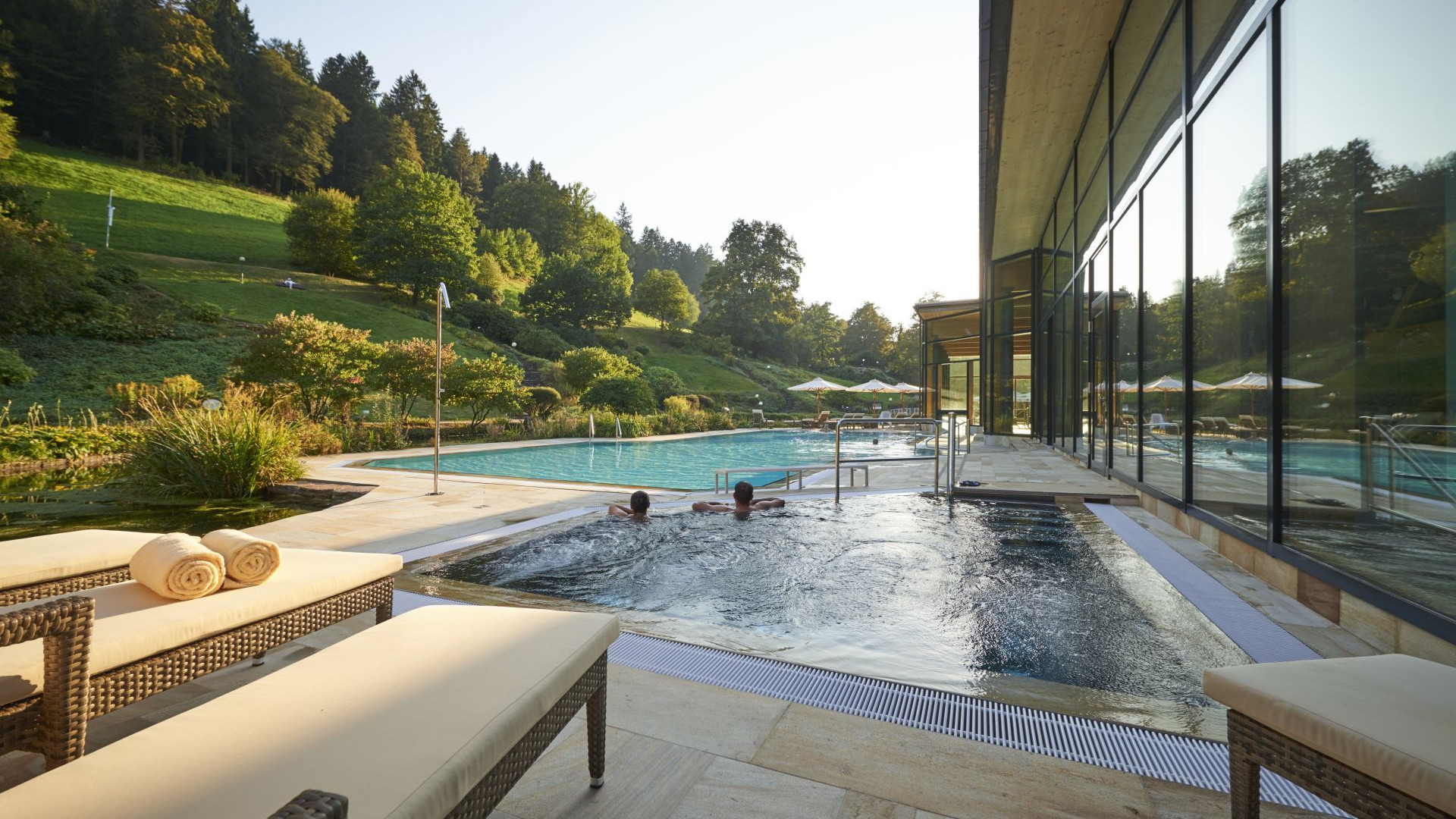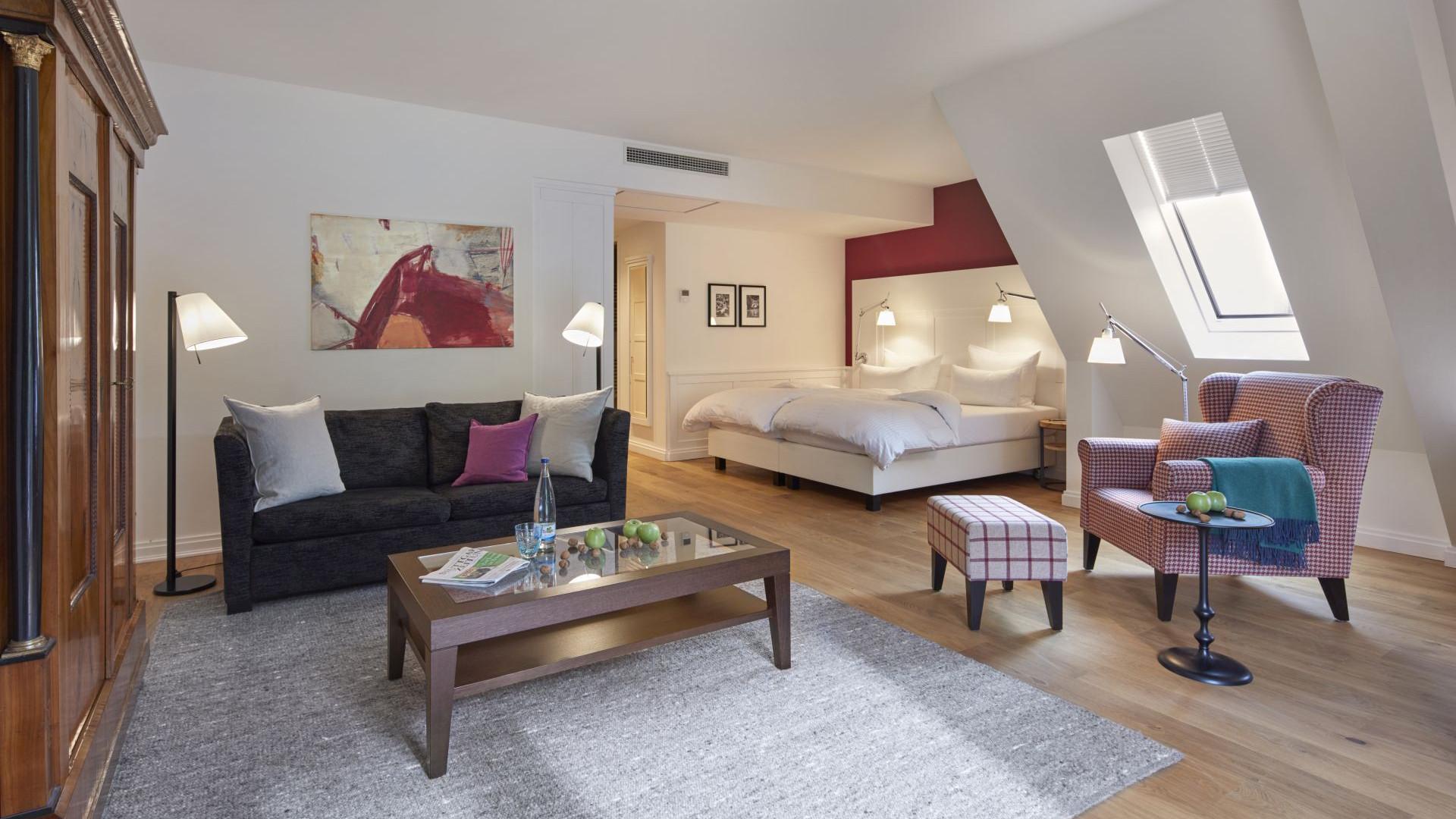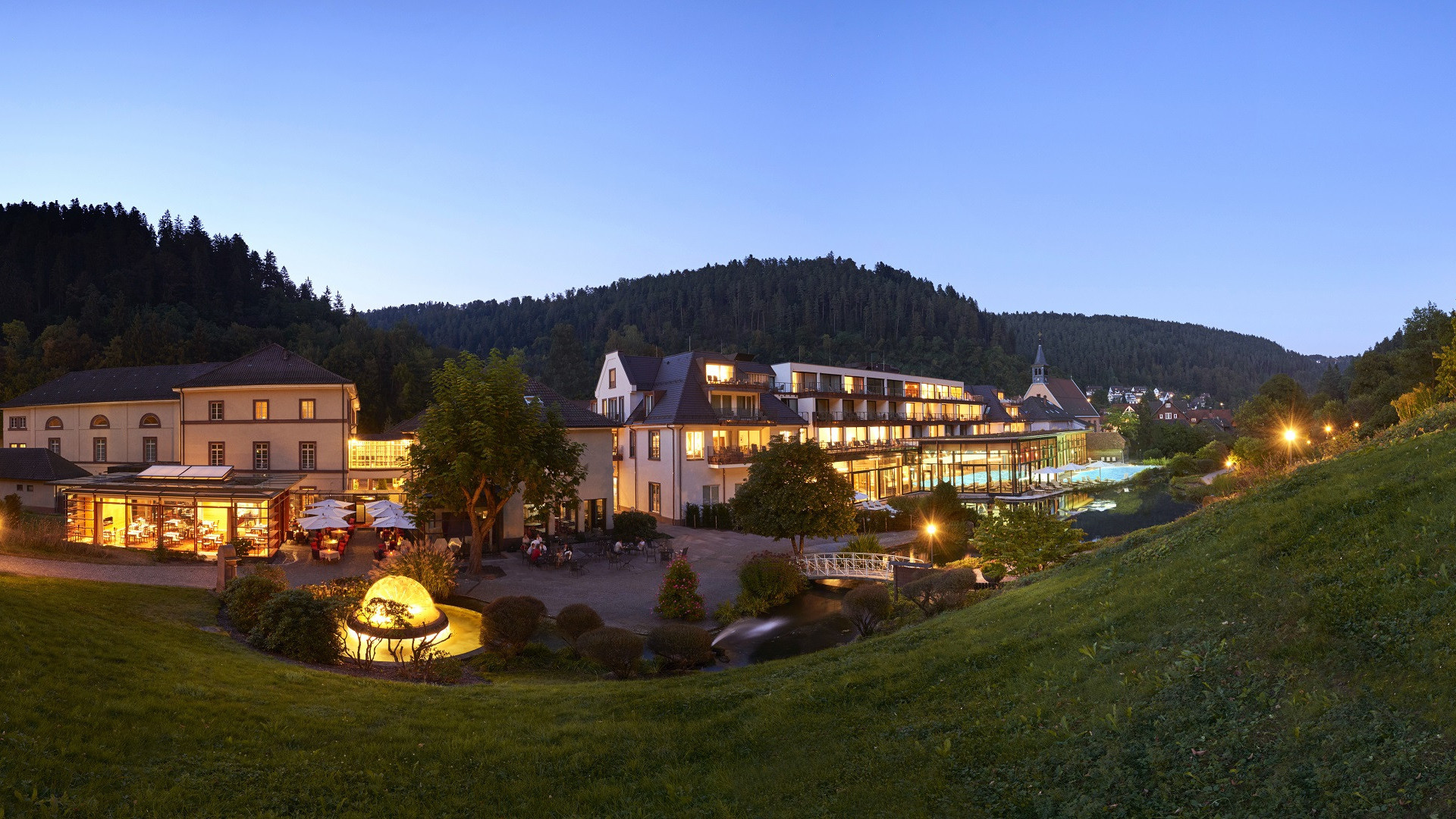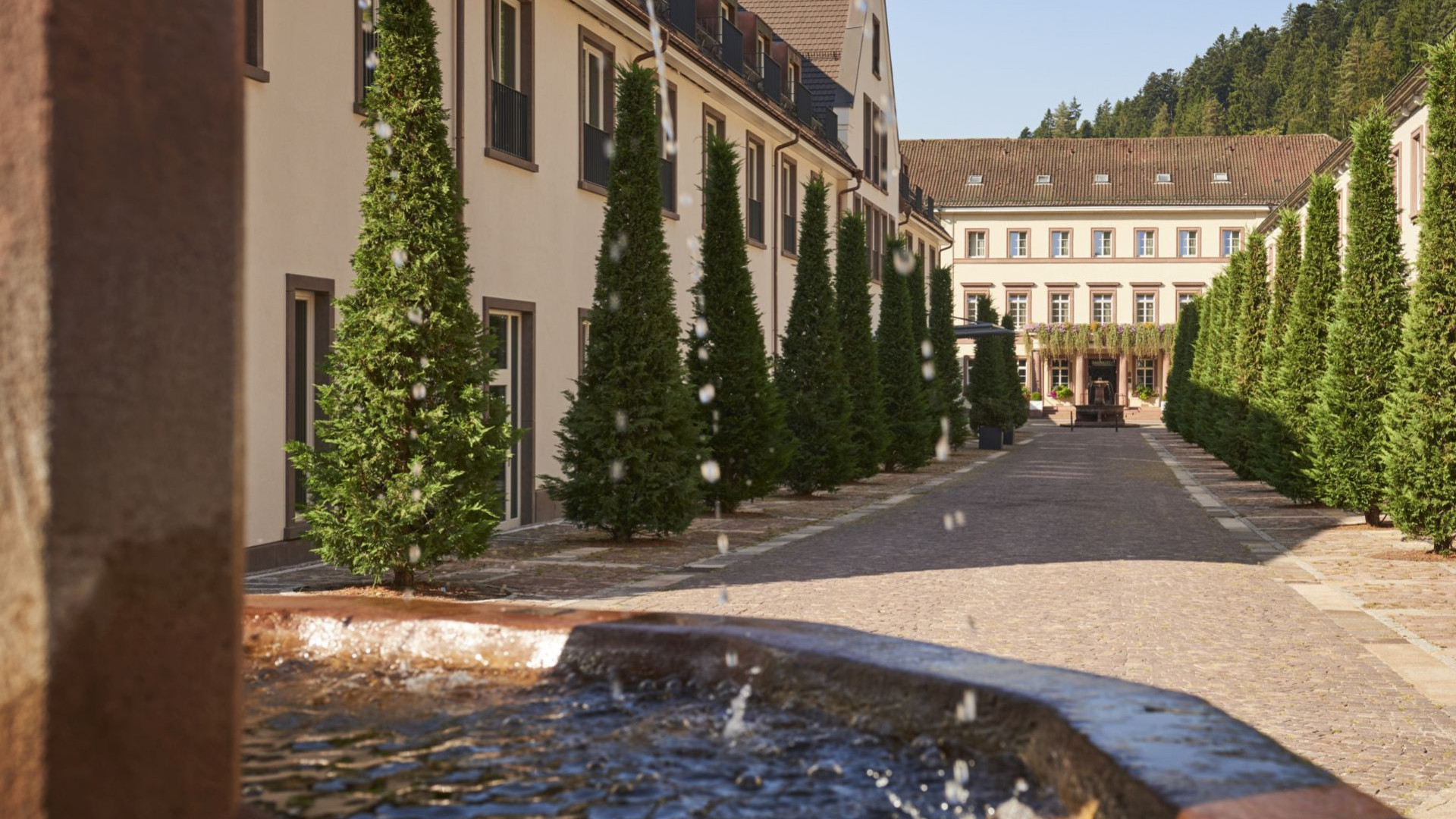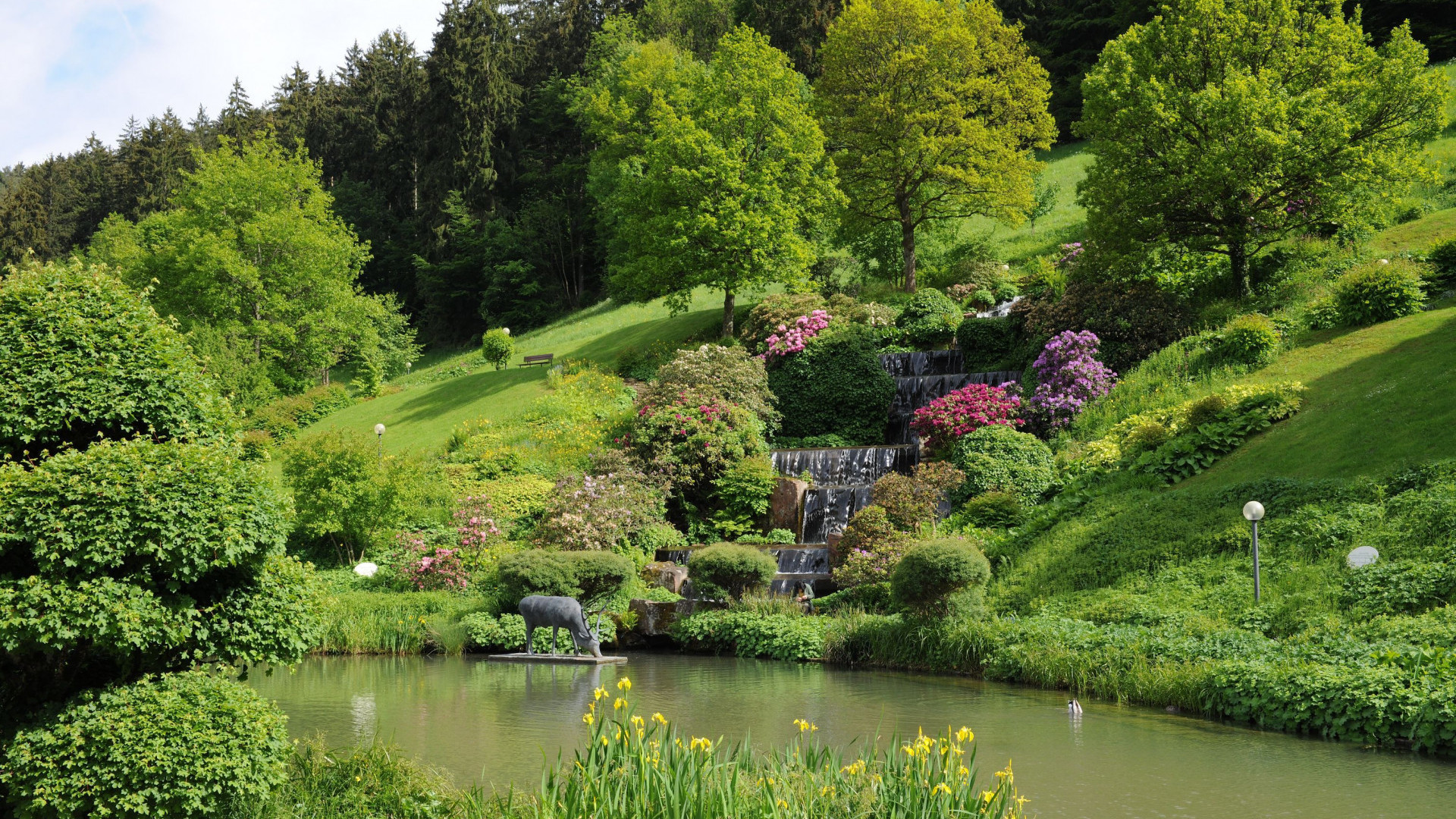 Welcome
to our Hotel Therme Bad Teinach
We are here for you!
Dear guests,
we are incredibly looking forward to pampering you with us soon. So that you can enjoy your stay with us under the currently applicable requirements, we would like to inform you in advance about the requirements according to the state regulation of Baden-Württemberg.
Please note that we are currently in alert level 2 of the state of Baden-Württemberg and therefore the 2 G regulation for accommodation and the 2 G+ regulation for access to the restaurant premises, the bar and the thermal spa and sauna area.
Please also note that the following proof is now only valid as a QR code and upon presentation of your proof of identity (identification document, passport or driver's license).
The following proof is required to be able to use our services:
Proof of complete vaccination against Covid-19 with a 14-day effective period.
or
Proof of recovery from a Covid-19 infection that is not older than 6 months.
In addition, the following proof is required on a daily basis (for access to our restaurant premises, the hotel bar and the spa and sauna area):
Negative daily antigen rapid test
or
Negative PCR test, which is not older than 48 h.
Exceptions: All persons who have already received the booster vaccination are exempt from the 2Gplus regulation. 
Other exceptions: Guests who are pregnant or breastfeeding (still valid until 10.12.2021)
or have a certificate stating that immunization is not possible for health reasons, may travel with a doctor's certificate and also with a test certificate from an official testing center.
Students between the ages of 6 and 17 are excluded from the 2-G rule. We ask students from secondary schools to carry a school ID.
We offer our guests daily testing at our site from 09:00 - 18:00. For this we charge 8,50 € per test. Please note that this certificate is only valid for access to the services we offer and may not be recognized at other service providers.
Please note the further hygiene rules in our house:
Obligation to wear a mask (medical mask or FFP2)
Minimum distance of 1.5 meters from other guests
Regular disinfection of hands
Please check yourself via LUCA-APP or manually in all public areas of the Restaurant (breakfast, snack, dinner) and the bar.
The LUCA-APP is used for contact tracking and is binding and obligatory for the stay in our restaurant and is obligatory for the stay in our restaurant premises. You will shorten the waiting time in the service if you install the Luca-App on your cell phone in advance and relieve our team.
We look forward to seeing you again and will be there for you with safety and distance!
Your Hotel Therme Teinach Team
PURE BLACK FOREST HAPPINESS
The Hotel Therme Bad Teinach is located in the middle of the idyllic Black Forest landscape with its gentle green hills and mysterious forests. Lifestyle and nature meet here. Stylish modernity merges with venerable tradition. Our four-star superior hotel and spa with its harmoniously composed mix of noble architecture and stylish, elegant furnishings is as rich in contrasts and of aesthetic beauty as the nature that surrounds it. Warmth, cordiality and hospitality make our house and its people an extremely friendly noble hostel. Our beautiful Black Forest hideaway is conceived and made for families with children, for couples and friends. For singles, nature freaks, gourmets and business people. And for early risers and late risers. It is our top priority that you experience moments of happiness with us that will last for a long time. We will do our best for you from your arrival to your departure.