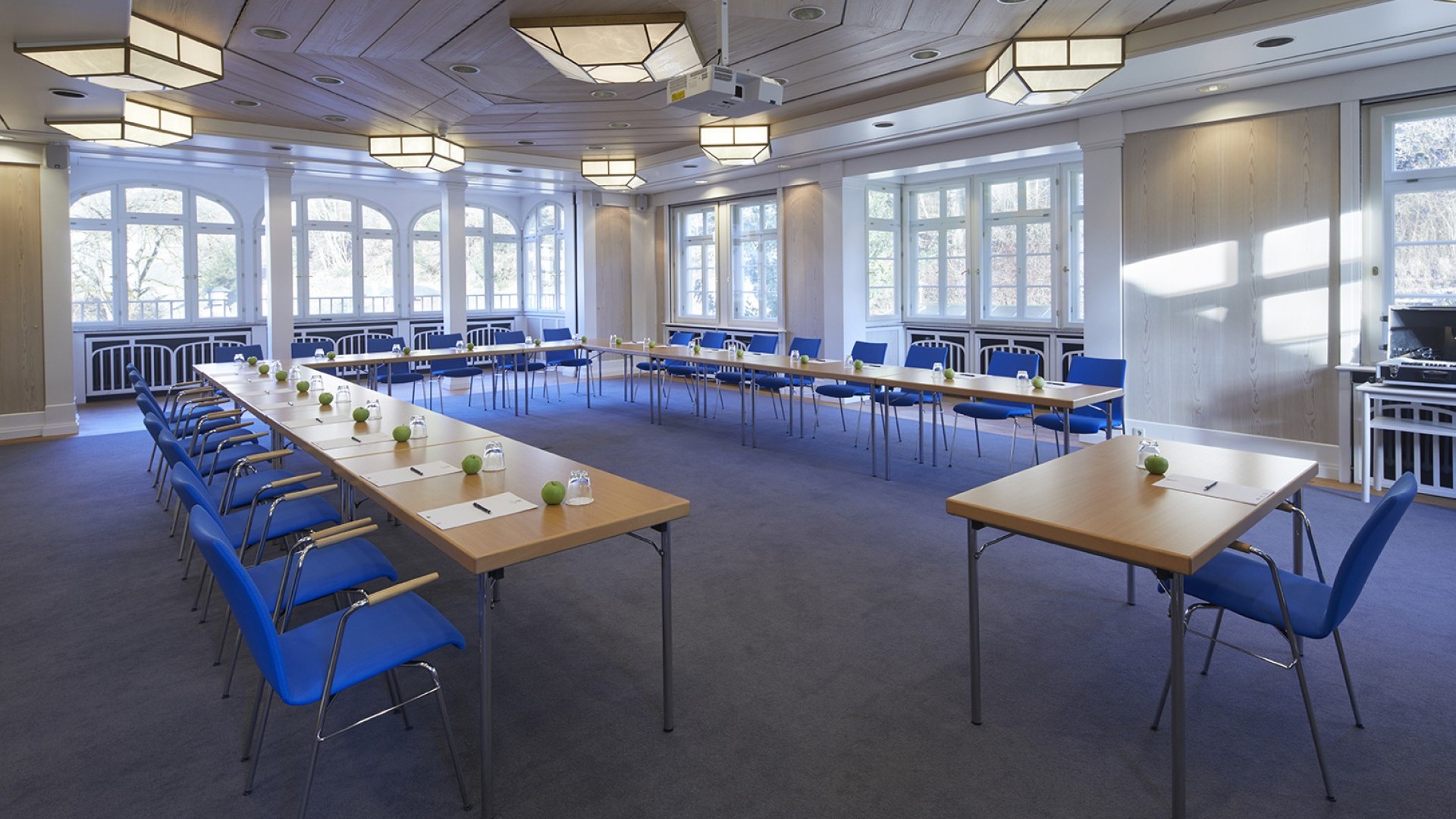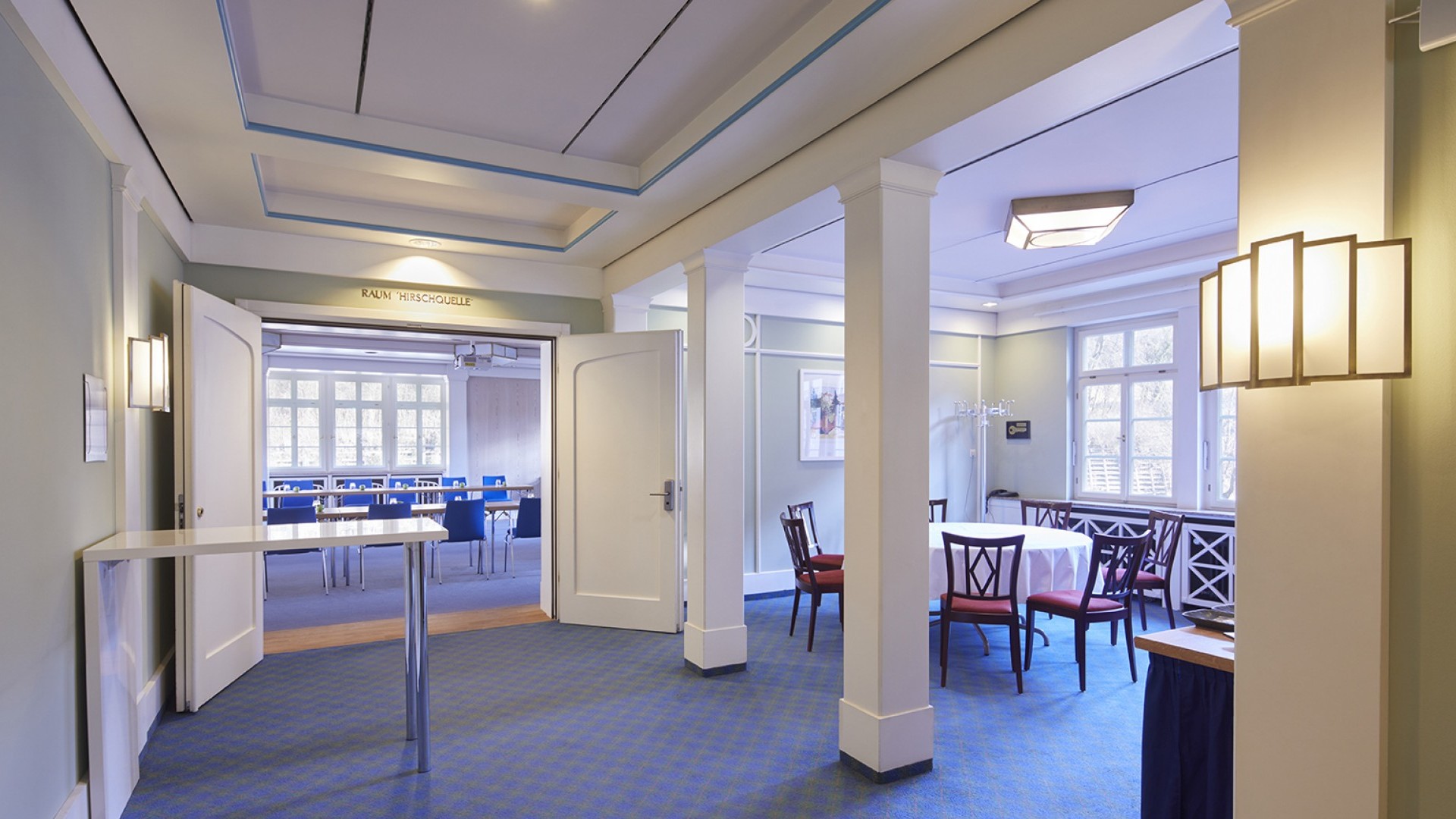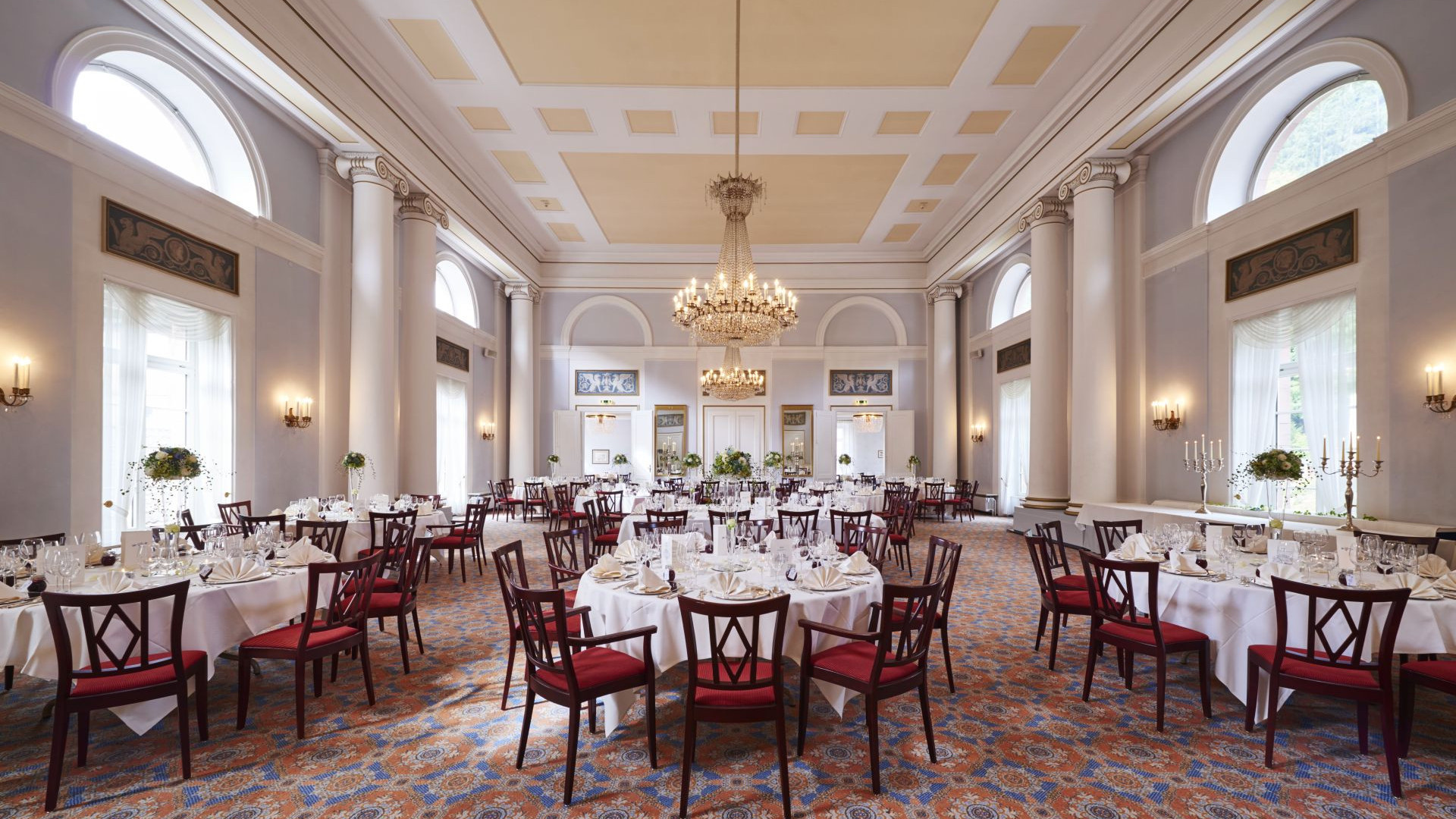 Events and conferences at Hotel Therme Bad Teinach
Productive, creative and inspired by the Black Forest
Creative thoughts, new ideas, transfer of expertise or topic-related brainstorming - in a pleasant and beautiful environment there is plenty of room for inspiration and productivity. No matter whether it's about the perfect surround for your conference, media and aids for seminars that are suitable for learning, or the latest technical equipment for events of all kinds:

We take over the organization for optimal framework conditions, so that you have your head free for the contents of your event. We manage events of all sizes - seminars, training courses, conferences, workshops - for you. From round-table conferences for up to eight people to events with 80 participants.

Since you are not meeting just anywhere, but in the middle of the beautiful Black Forest, we recommend that you also treat yourself to a bit of relaxation. Switch from business to relaxation mode during breaks or in the evening and enjoy your time in our hotel with its impressive thermal spa and exquisite spa area. Experience nature and indulge in the harmoniously composed culinary highlights, imaginatively created in our nature park kitchen. Because work and pleasure belong together for us.