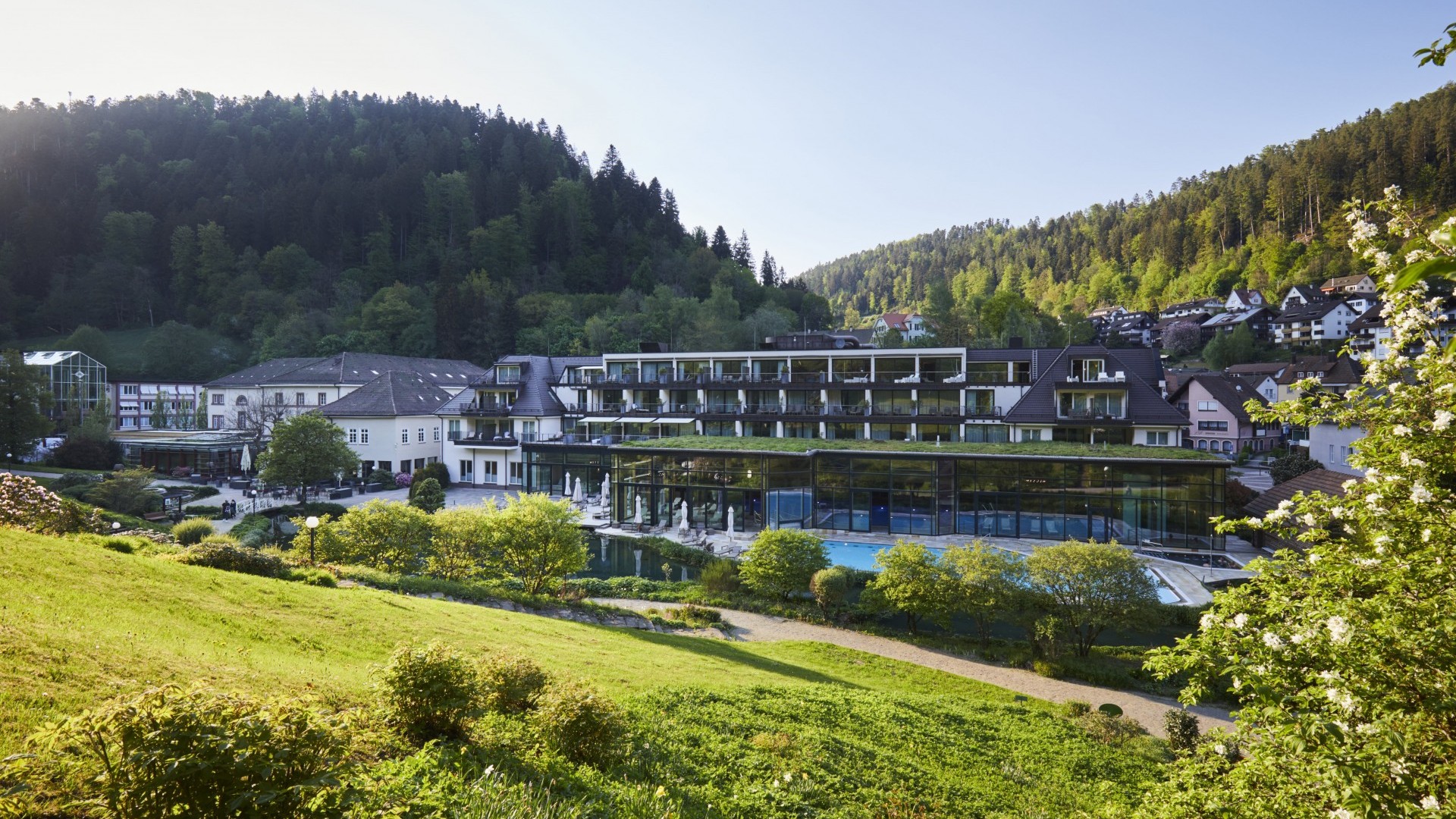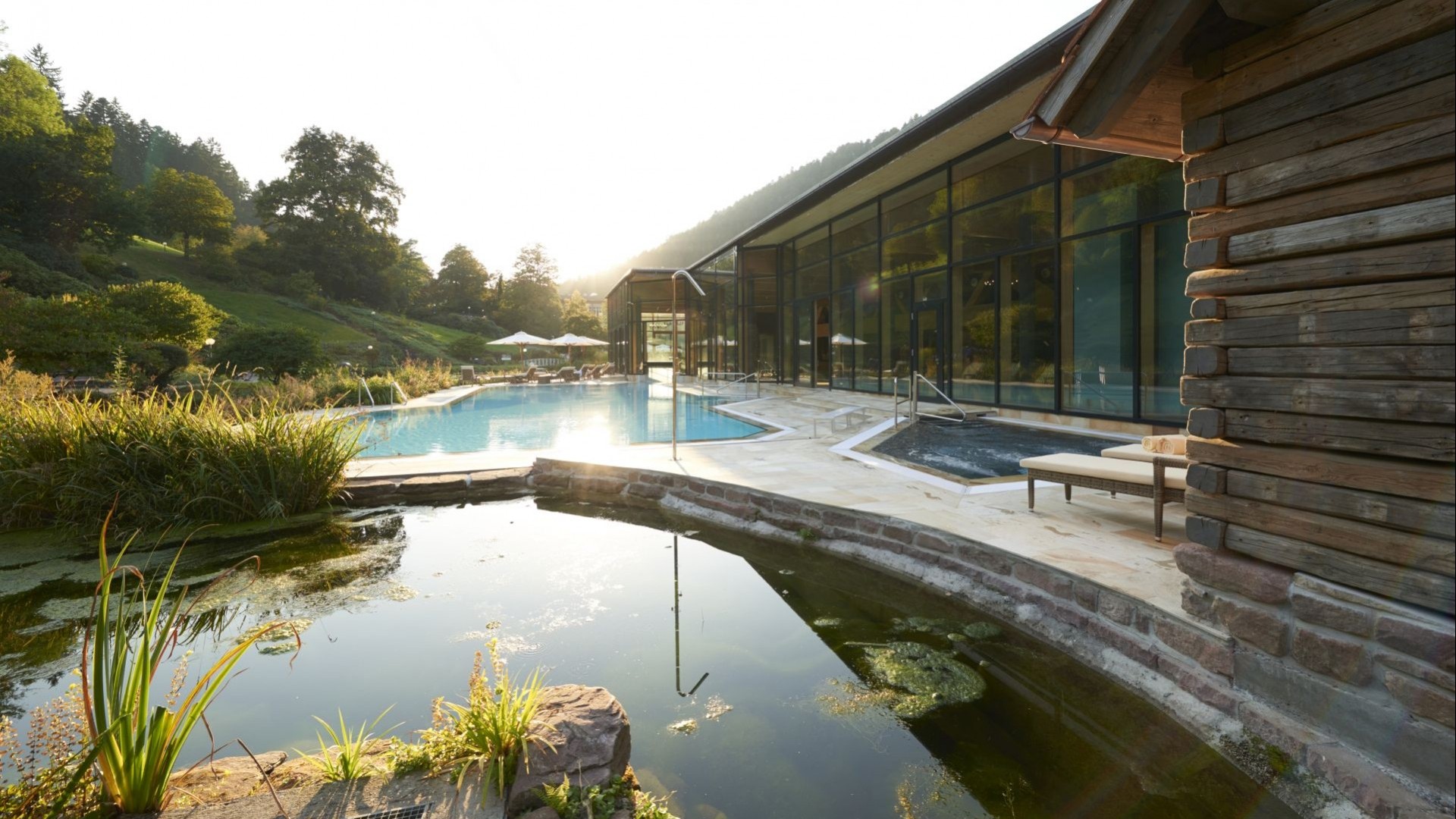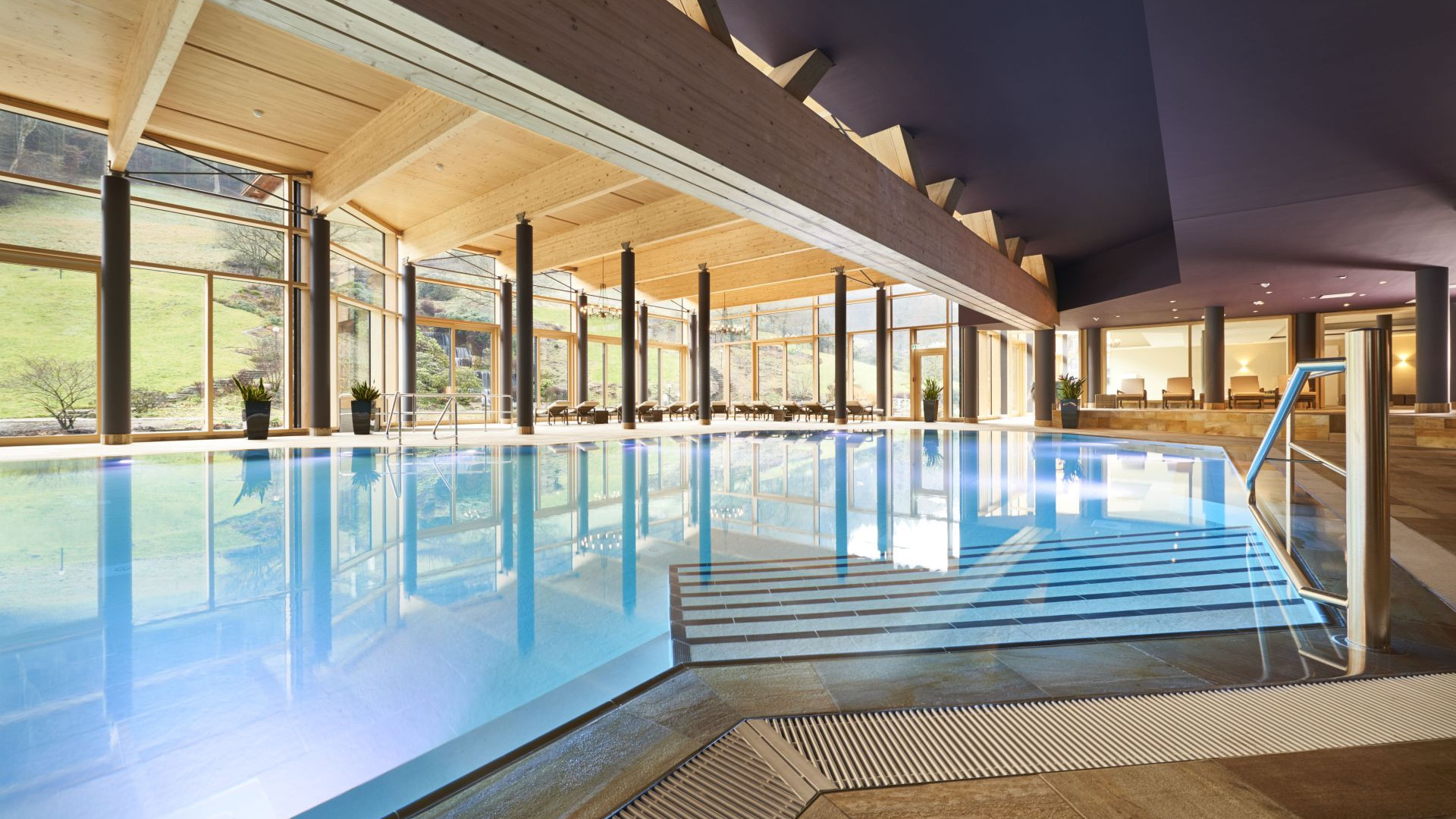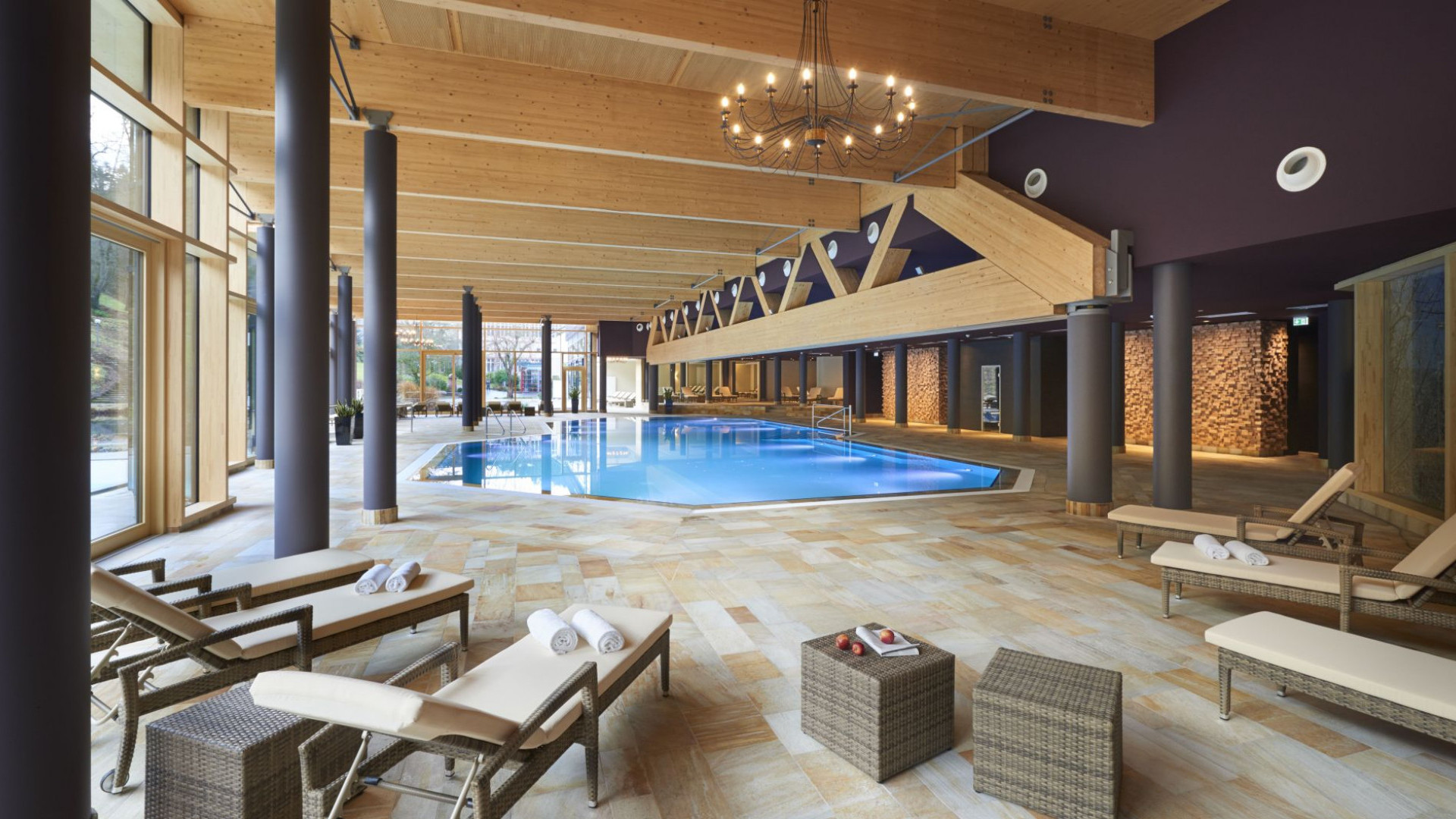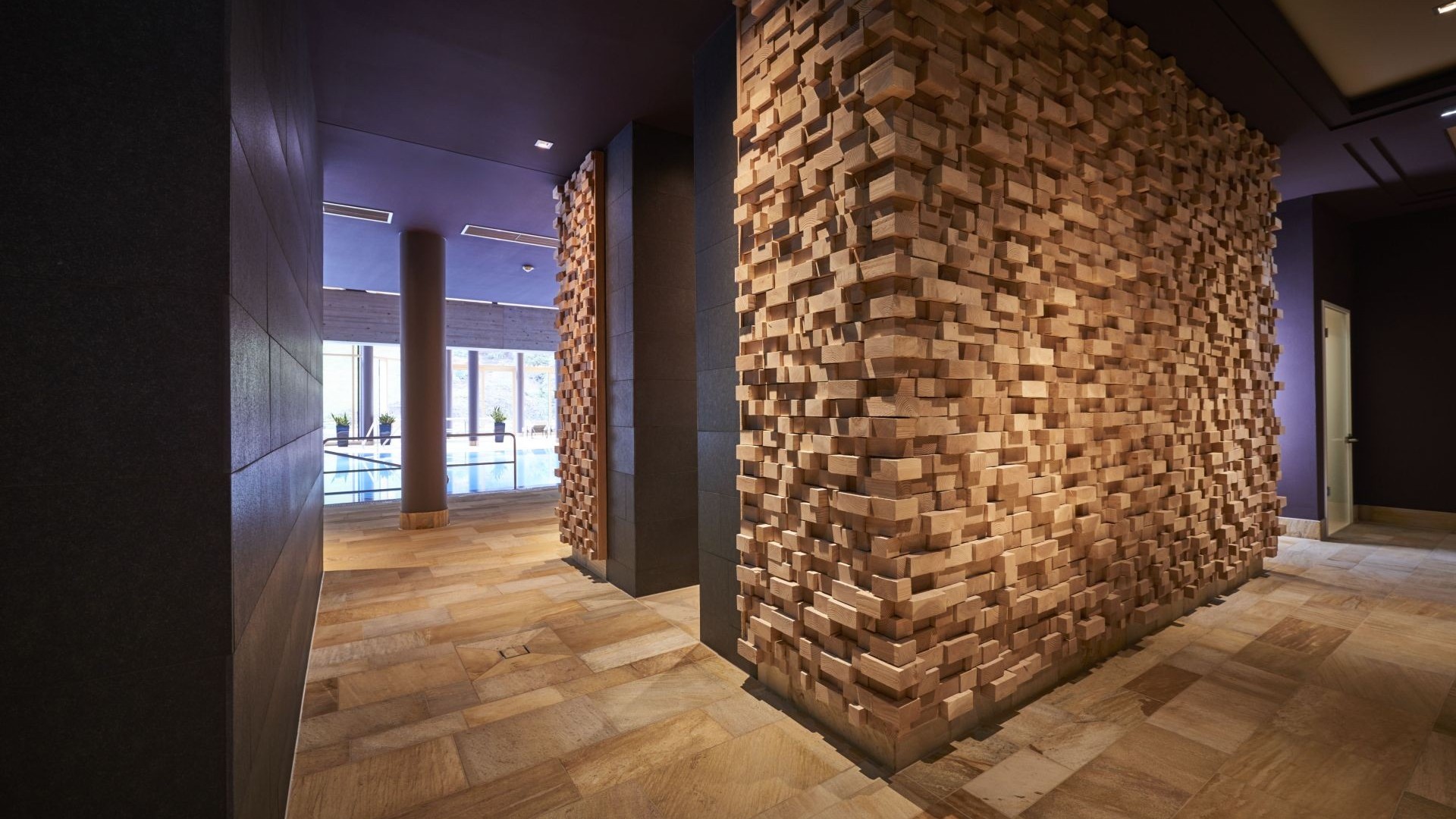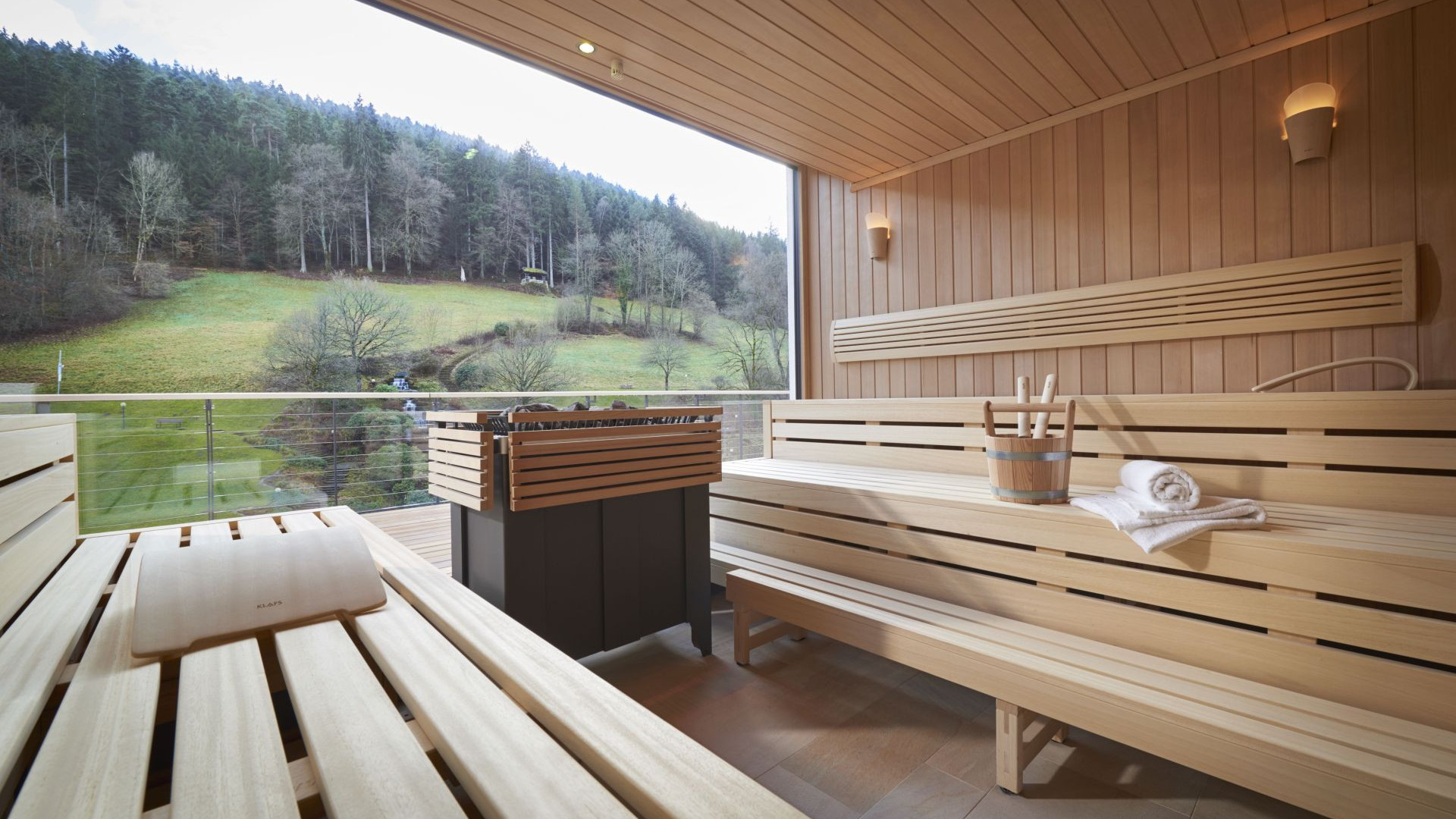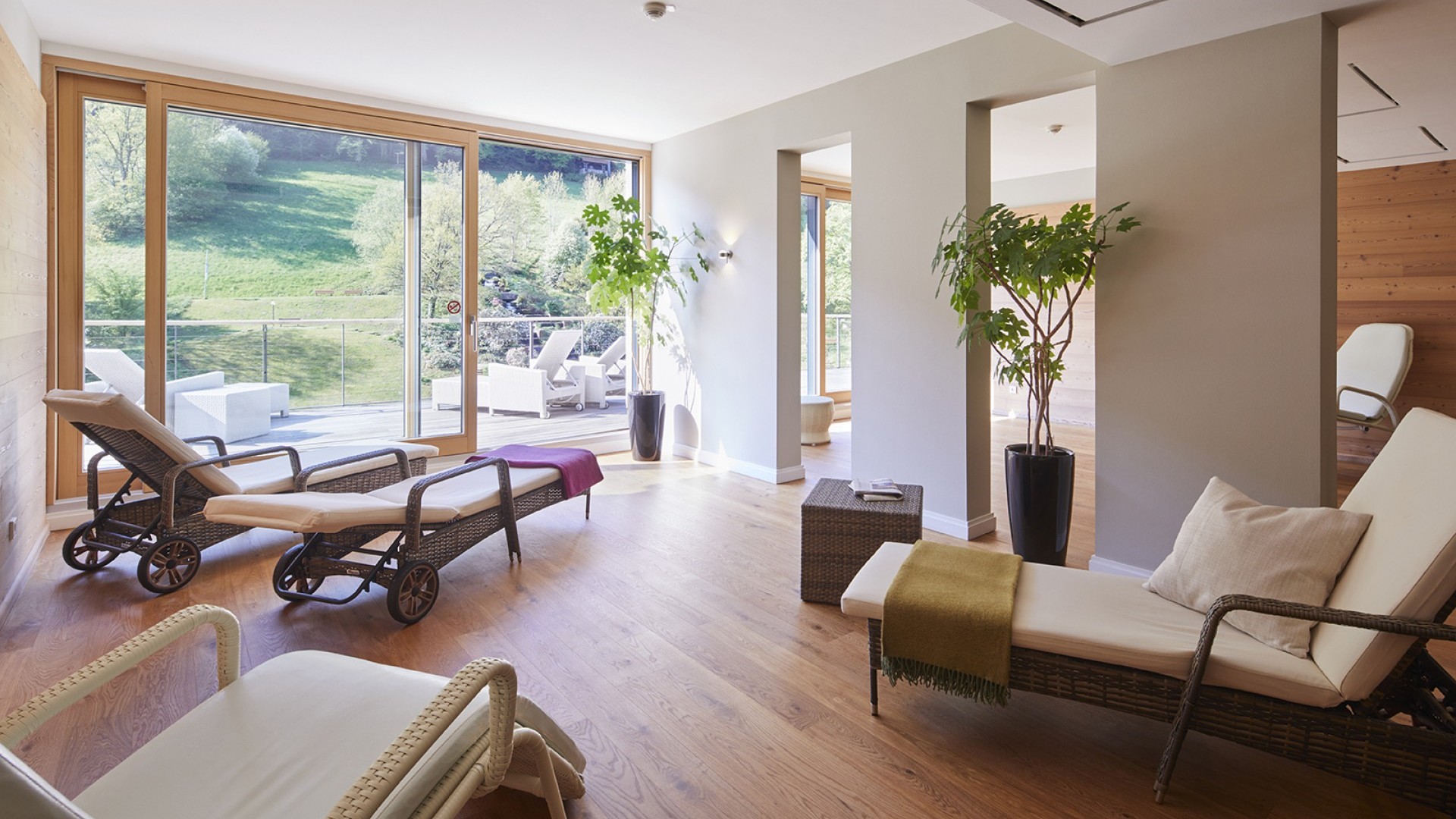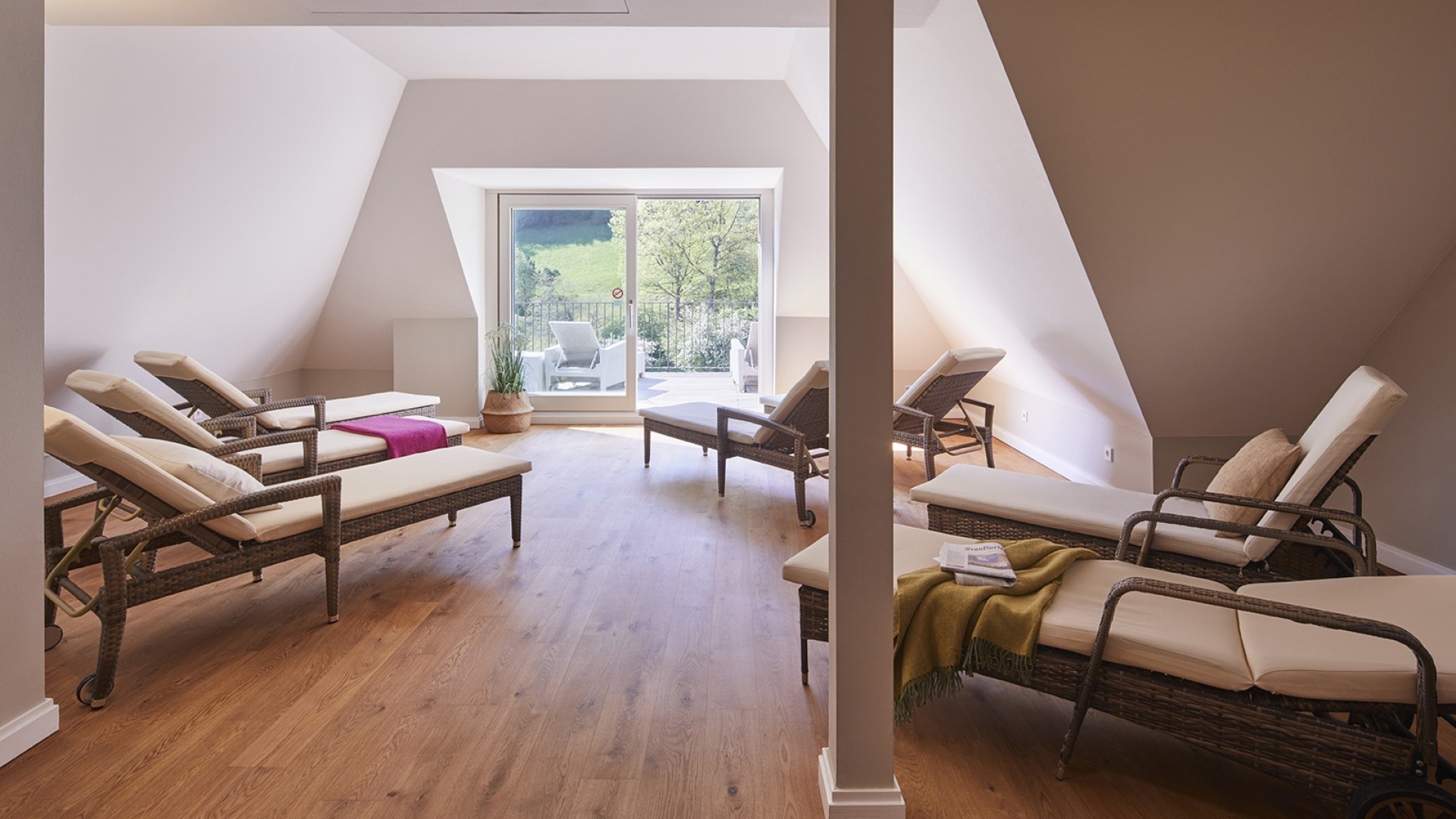 Reflect, relax and do sweet nothing.
Wellness and relaxation at the Hotel Therme Bad Teinach

Just switch off and relax. Touch the senses. Let yourself be pampered and beautified and do something good for yourself. Be in close contact with nature - and feel its unique effect on the skin and in the soul. And without any hurry. A place of deceleration. In the stylishly designed themed saunas, you simply surrender to the warmth. The bright relaxation lounges are elegant and stylistically of great clarity and aesthetics. At the same time, the panoramic view goes into the distance, into the beautiful nature. Then you are very close to complete relaxation. Dive in, submerge and be one with yourself, the world and the water. Feel the life force of the water on your skin. Experience how a deep, soothing relaxation and calm spreads throughout your body. Enjoy how the water carries you. That is our mineral spa. Highly aesthetic with exquisitely selected colors, elegant structures and modern room arrangements, the puristic, balanced architecture of the spacious and expansive spa expresses tranquility, well-being and calm on more than 2500 square meters.