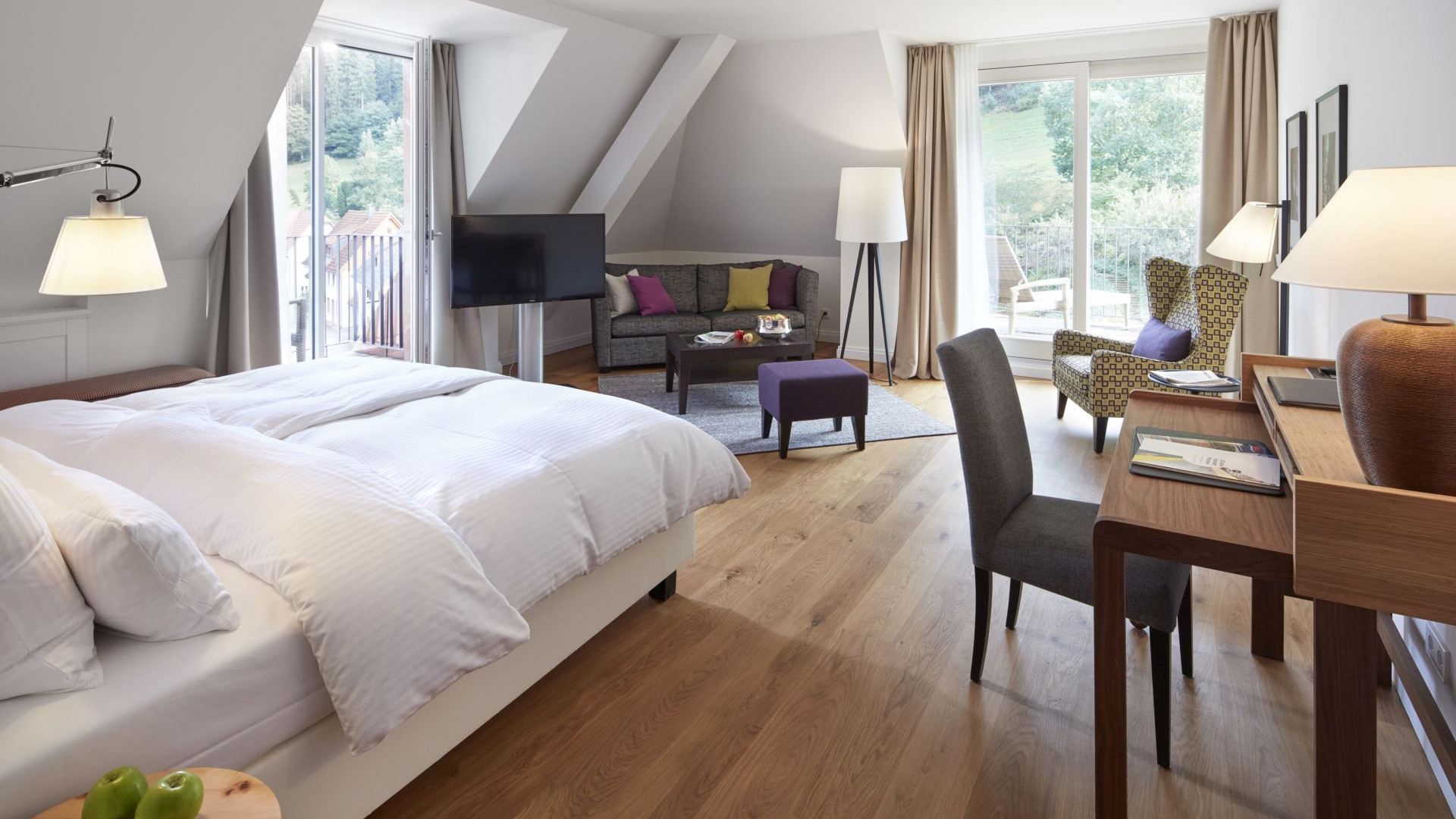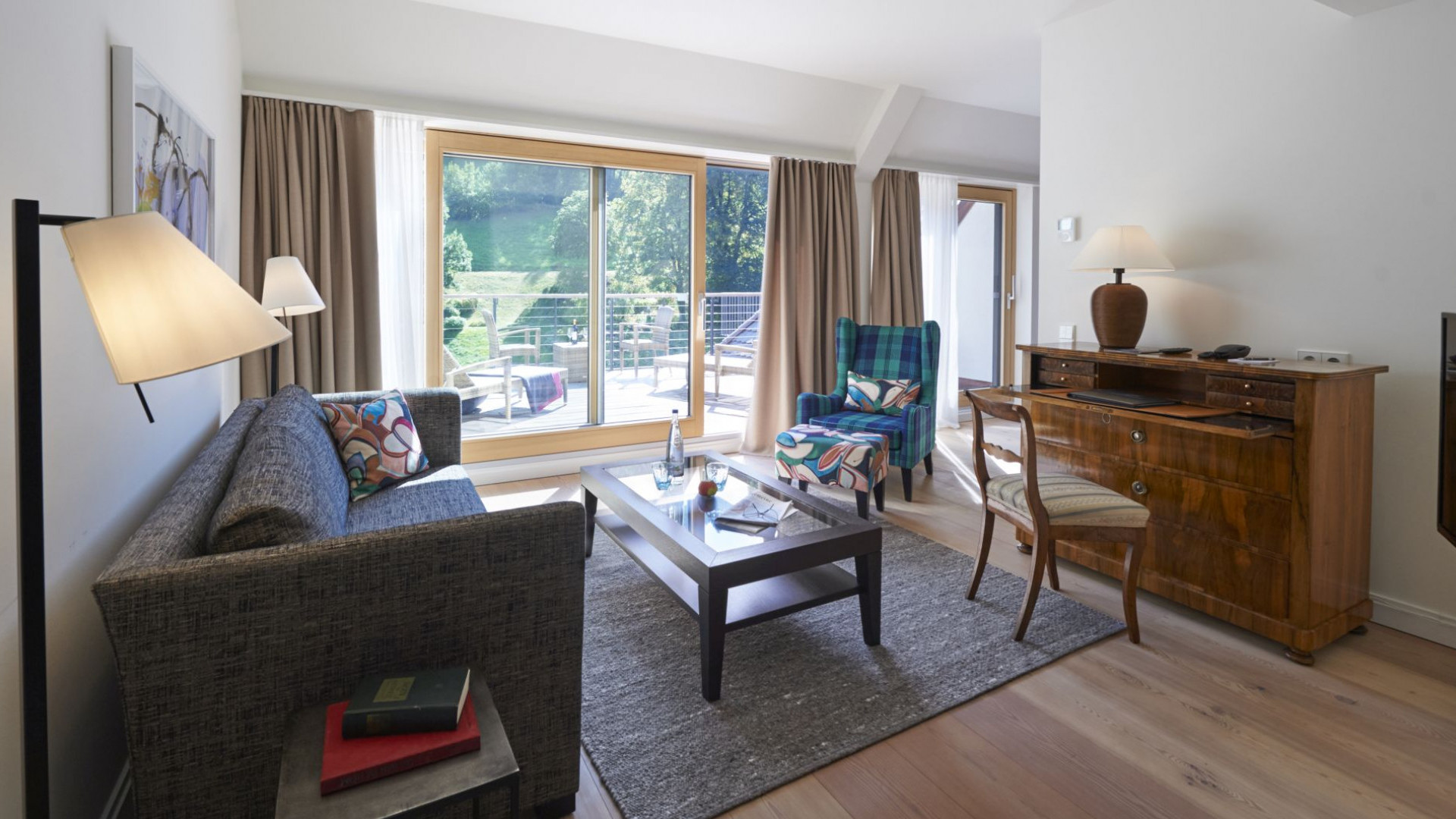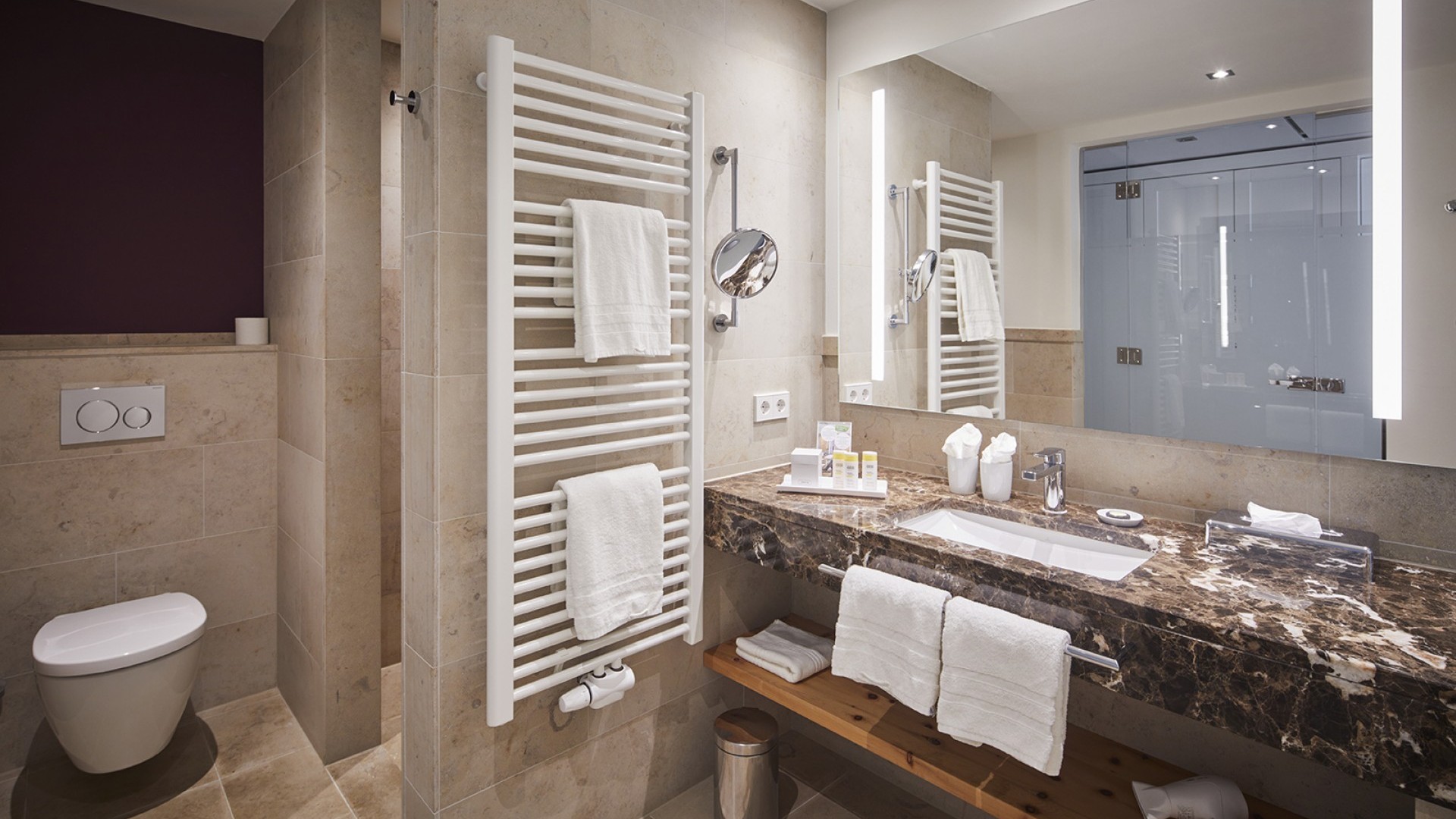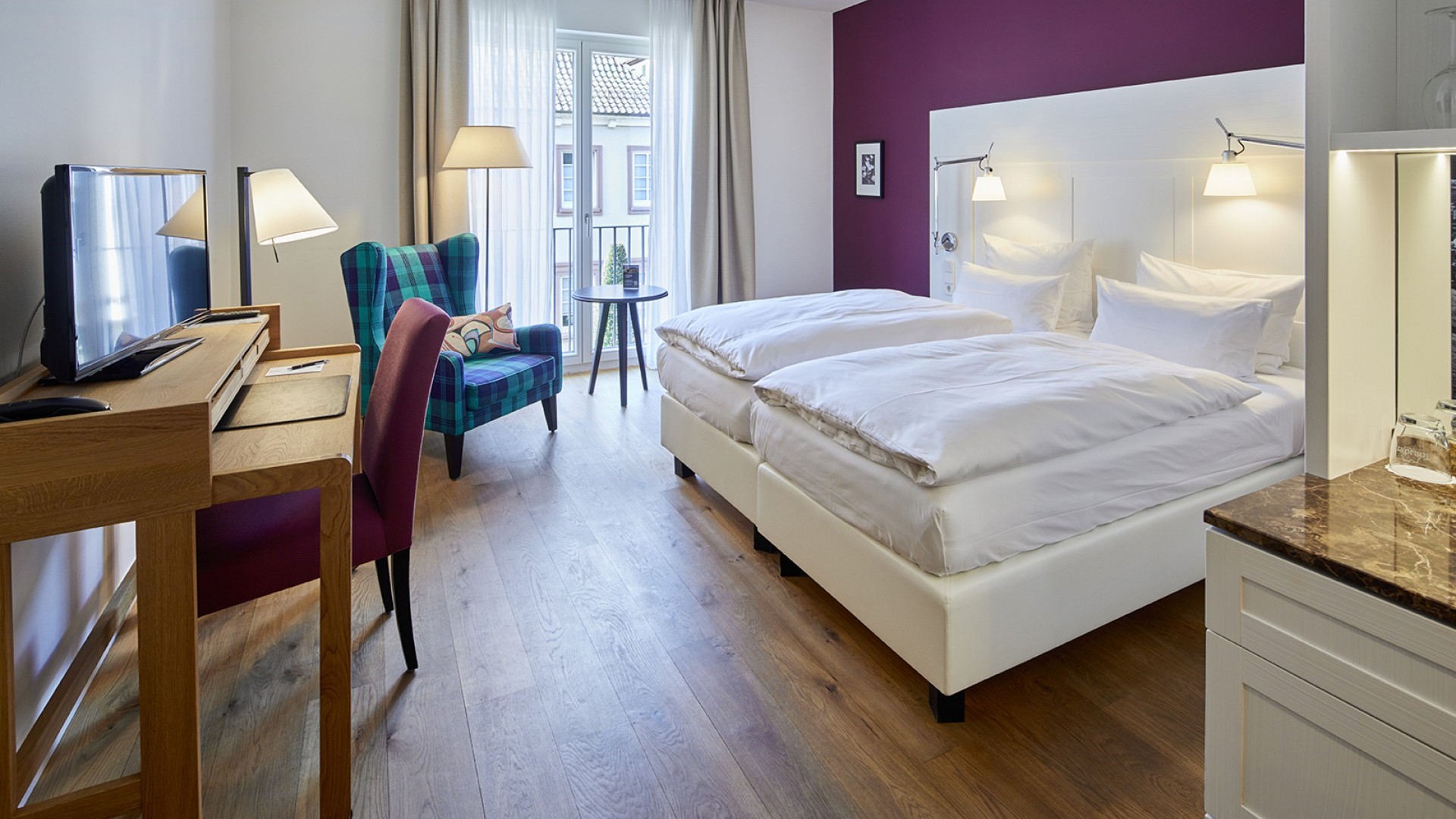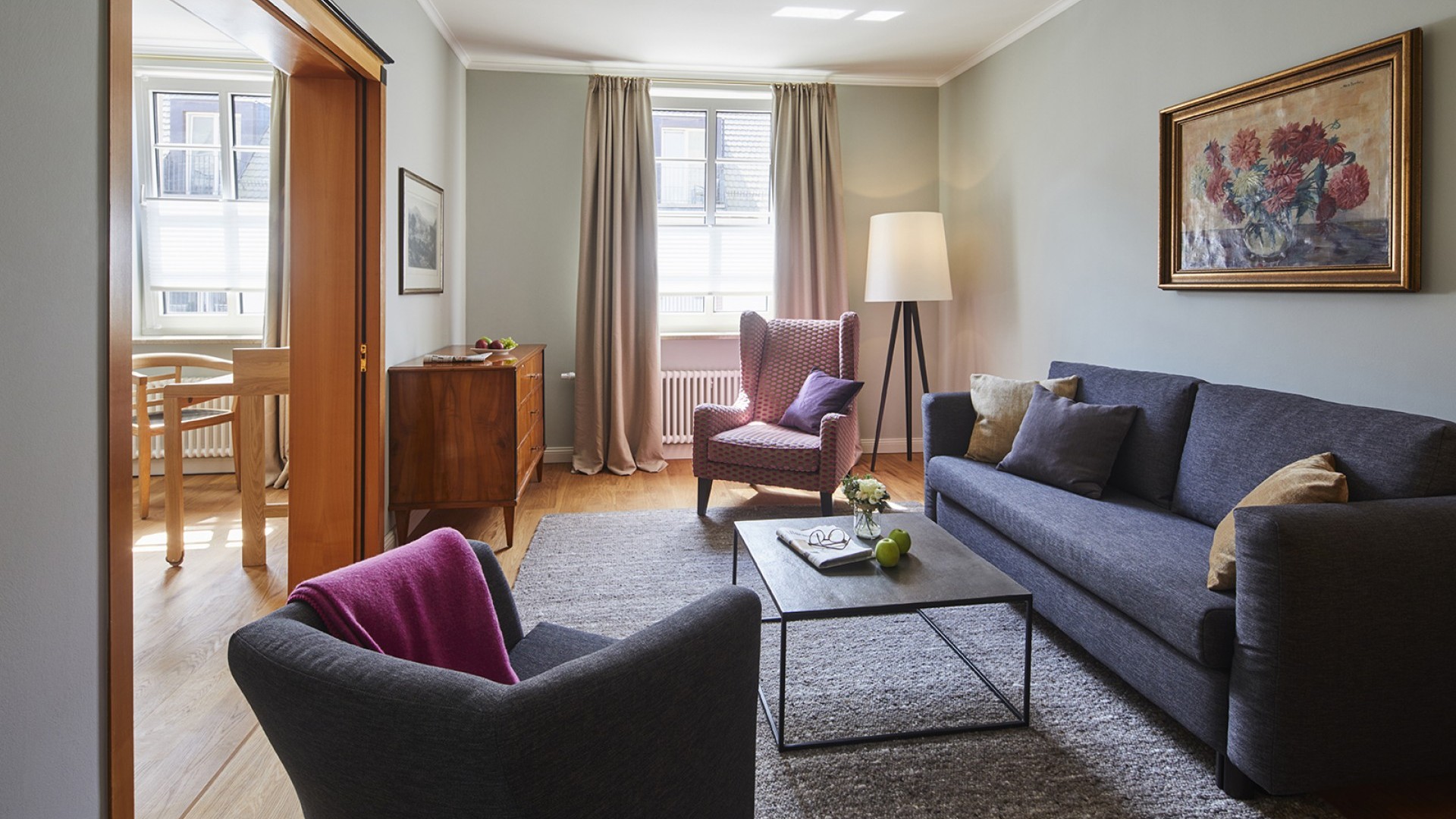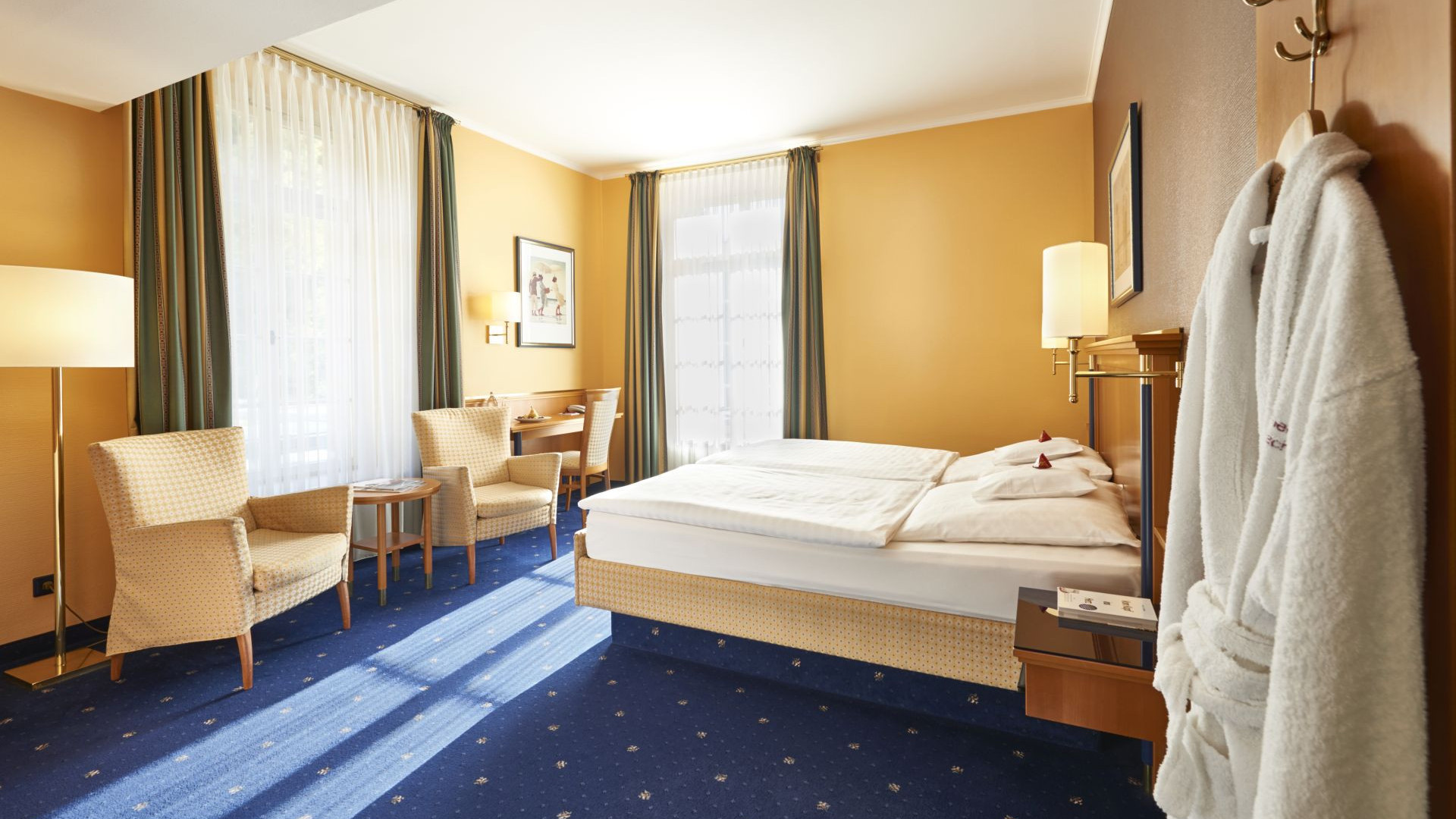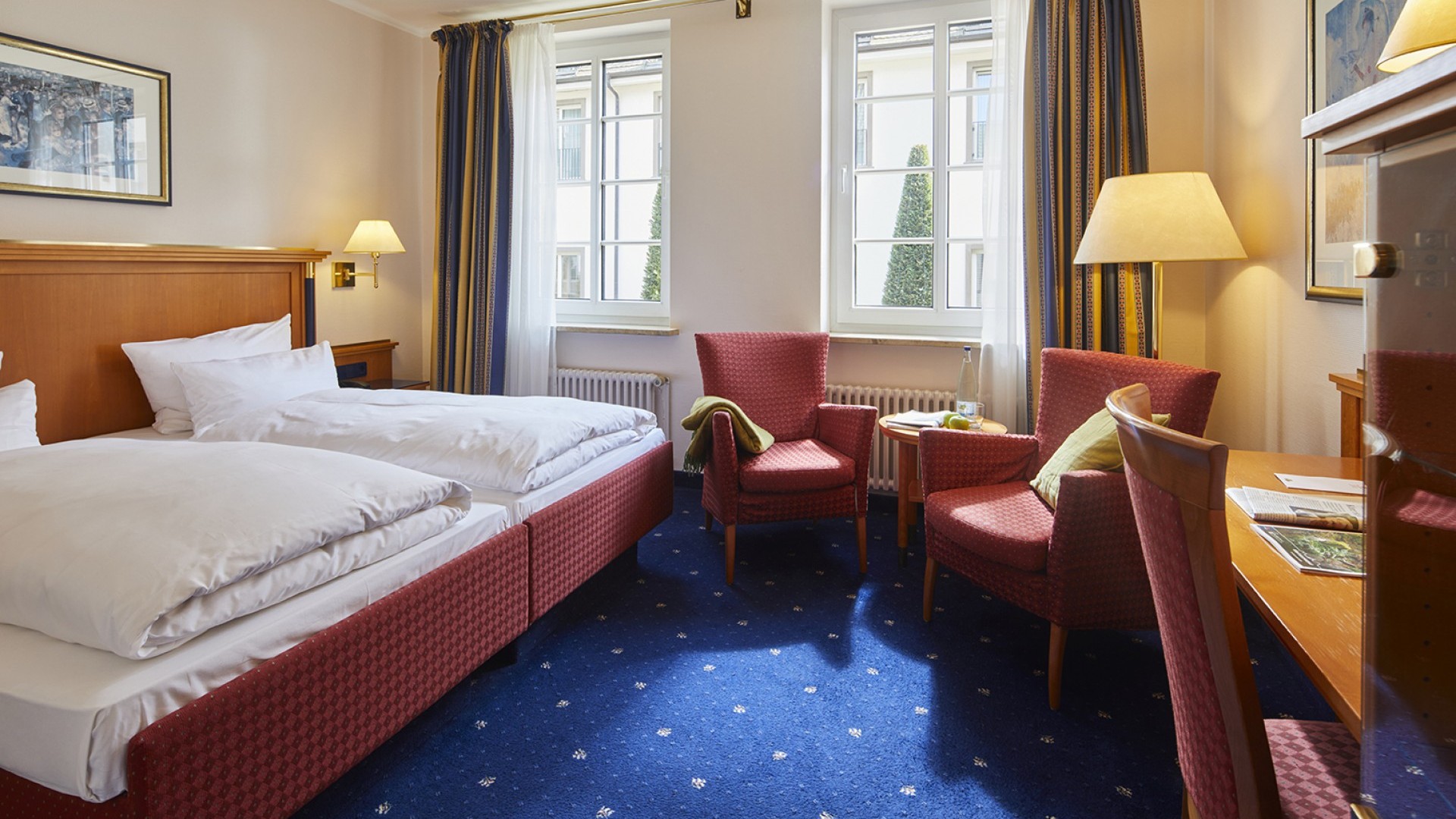 Arriving. Relaxing. Enjoying.
Our rooms in the Hotel Therme Bad Teinach
Our hotel rooms
On Cloud 7
The sun breaks through the clouds, the fog slowly settles on the grass - the chirping of birds is real. Turn around in the fluffy bed - you are on vacation! If you are passing through or at a conference - then get up and take a deep breath of fresh, healthy Black Forest air.
That feels good. And the day can come. The fresh, young and puristically accentuated style of our rooms in the new Thermenflügel is adapted to the dreamlike picture-book landscape.

With our room offers, we combine tradition with innovation in the same way.

All of this awaits you in our modern thermal wing. Warm, noble materials and a harmoniously coordinated combination of furniture create places of pleasant calm and clear, exclusive aesthetics. Because stone pine and oak have excellent sleeping and relaxation qualities,
we have combined it in all rooms with glass and stone so that it not only looks exquisite and attractive, but also helps you feel good. You dream and relax on high-quality mattresses and the bathrooms are tasteful wellness zones that complete that "cloud 7" feeling.
Our bright and light-flooded rooms almost all have a balcony with a beautiful view of the greenery, where you can't get enough of looking.